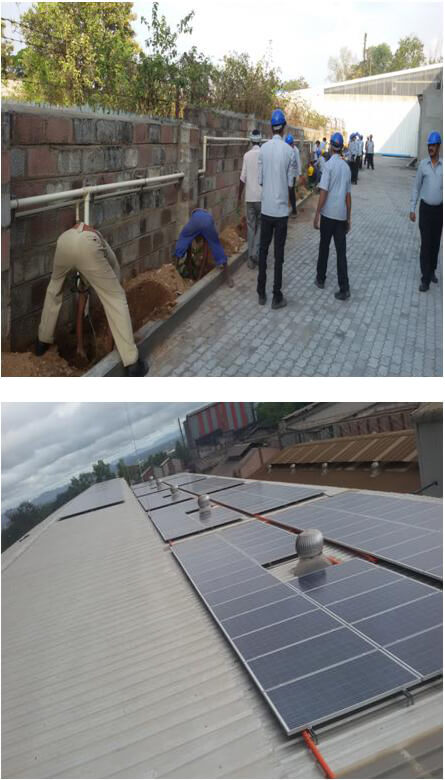 As we produce heavy industry products that involve certain amount of pollution, we have also implemented machineries to save the environment. They are as follows:
High chimneys - It helps to ensure that the harmful pollutants are dispersed at higher altitude and do not cause health issues to life.
Water scrubbers - It washes out various acid gas and other pollutants which are considered harmful for the atmosphere.
Bag filters - It enhances the quality of air that is released in the atmosphere from the various production processes.
Plantation of tress - It is a natural process through which pollution can be controlled as we all know. More trees means greener, and healthier environment.
Planting 50+ plants across the company compound
100KW Roof top static solar cell installed in hall number
Commmon effluent treatment plant of 25000 Lts capacity has been installed