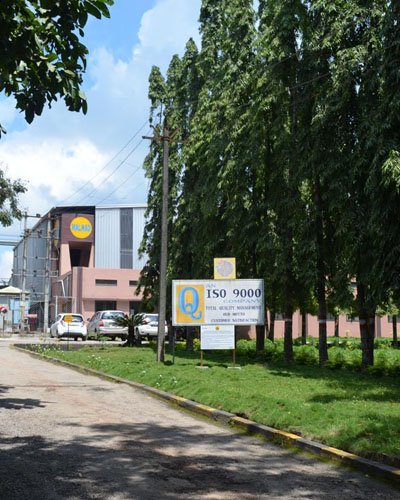 Scope of company
"Manufacture and Supply of Raw / Machined Ferrous, Nickel based & Cobalt based Castings"
Established in 1983, Malnad Alloy Castings Pvt. Ltd. has evolved from the prodigy child to the professional giant in the heavy industry of metal casting. The company that started off with 175 KW furnaces in the year 1985, has added 750 KW furnaces in 2013, a year that has also marked the company's highest sales rate. The decades of experience, diligent work system, and expertise over our techniques, tools, and equipments makes the company a much trusted name in the bracket of heavy machinery industry.

25% of the total sale of the company derives from foreign (export clients) which is an achievement of its own. This ISO 9001 Certified company has received the foundry status form the prestigious Indian Boiler Regulations (IBR) in 1993. With 12,000 development patterns, total foundry capacity of 625 MT per month, and 350 MT per month, Malnad Alloy Castings Pvt. Ltd. stands tall in the field of casting business.

At Malnad Alloy Castings Pvt. Ltd., we leave no stone unturned when it comes to producing the appropriate products as specified by our clients. A team that works meticulously over different projects, brings forth greater name to the company and would continue to do into view.

Future developmental ideas comprise of obtaining ISO-14001 AND Norsok and OSHA's approval in 2014. Also in the pipeline is Thermal Reclamation Plant installation for 100% foundry and reclamation. This would boost its future production and development and add more strength to the company. There is no doubt that it is our timely and apt process of work and delivery that has led us to be a great force to reckon.

Future development idieas comprise of obtaining iso 50001 NABL approved in house lab; we have investment casting facilities and fully fledged machineshop also.